Complete Treatment With Care Under One Roof
Caring with a smile is what we practice. Aided by the best doctors and supported by progressive technology we ensure that each patient receives special attention from nurses who are specially trained to handle patients with compassion, and understanding and strengthen them to a quick recovery. Providing an atmosphere congenial to mental agility and ability, we ensure that patients have a short and healing journey with us.
We Are A Refreshingly Progressive Medical Clinic
Our view on treatment is vastly different from others. We take care of patients with our 24-hour nursing facility to ensure that each patient gets home care. Irrespective of a short or long-term stay, recovery is speeded with speech, occupational and physical therapy. Involved in wellness tasks like social fitness and spiritual activities each patient's diet is specially monitored. The food is prepared with the utmost care and we endeavor to keep it flavorful.
Emergency Medical Care
An inclusive treatment imparted to all as we care for your health and wellbeing.
Professional Team
Effective team of doctors delivering exceptional care to patients with a patient-centric teamwork approach.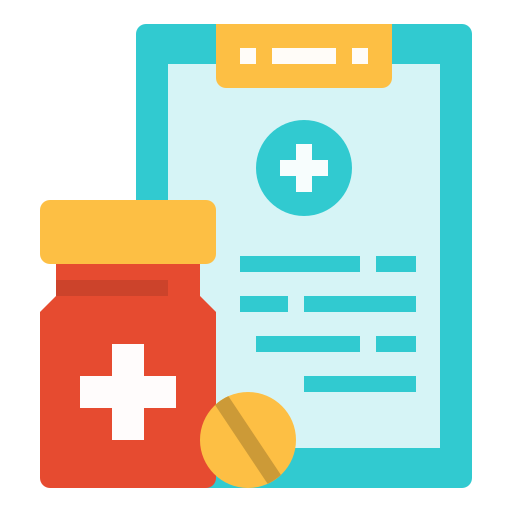 Modern Medical Devices
Incorporating the latest in technology and equipment enhances better treatment with a more accurate diagnosis.
Services We Provide
Quality care with a special focus on individual needs and recovery under expert medical supervision with a special emphasis on compassionate care. Understanding the trauma of the patient and working out the best solution for quick relief is our aim. Care that matters is what we stand for.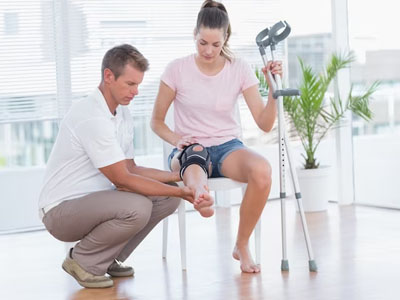 Orthopedic Rehabilitation
Restoration of movement caused by injury or disease affecting the brain, spinal cord, nerves, or musculoskeletal system. We provide treatment and rehabilitation of each patient by a multidisciplinary team of physical and occupational therapists. Patients are looked after by subspecialty treatments and are educated to recognize their condition. Our informed treatment enables better results.
Pain Management
Pain can bring your lifestyle to a near standstill, influencing every activity in your life, including sleep. Affecting both your mental and emotional health, pain can trigger stress and frustration with your inability to lead the normal life that you were used to. We help you to overcome obstacles with better pain and stress management. You can overcome your immediate condition as we guide you toward a lifestyle change enabling effective pain handling.
Physical, Occupational, and Speech Therapy
Reducing pain with physical therapy and soothing inflammation, developing muscle strength and better mobility. Encouraging activities of daily living (ADLs) especially for older patients or those with physical or cognitive changes. Patients with communication and swallowing problems recovering from a stroke and dementia benefit from the therapy.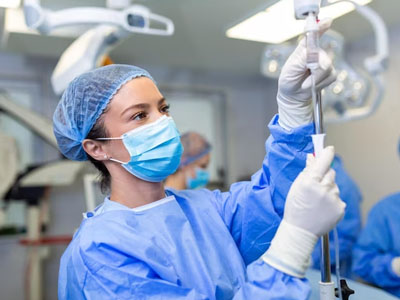 IV Antibiotic Therapy
We realize that patients admitted with intensive intravenous (IV) antibiotic therapy can face this condition for days and sometimes months. Patients affected by serious infections and need (IV) but face no other health problem can have a short period of treatment in the hospital and move to their home once their condition stabilizes. These patients can receive IV antibiotics at home. The patients are supported by an IV Nurse team that is skilled in the administration of antibiotics.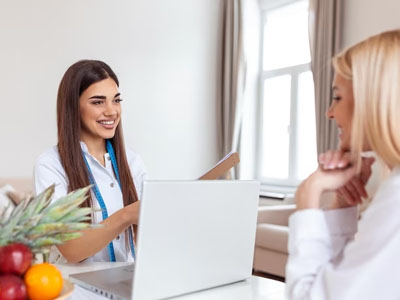 Nutrition Therapy & Management
Targeted to treat certain medical conditions, the therapy starts with goal setting and a care plan that helps individuals manage and treat their health conditions better. With regular follow-ups, the behavioral and lifestyle changes of the patient are monitored. Qualified dieticians plan the reduction of calories, leading to weight loss, and prescribe a high-protein diet that helps in faster recovery. We help in determining the IV feeding pattern and helping people with other comorbidities to successfully overcome the hurdles linking them with the proper lifestyle and correct eating habits.
Oxygen Therapy & management
Administering oxygen at a concentration higher than that found in the air, 21%, and preventing a condition like hypoxemia that causes tissue injury and finally leads to death. In acute emergencies, oxygen is administered as a medical intervention that may be a short-term or a chronic long-term situation following a prescribed therapy. The oxygen flow is measured in liters per minute using a flow meter. For patients on chronic use of oxygen regular care is taken to clean the mask and administer the mask with care to avoid the occurrence of ulcers in the nose or behind the ear.
We eliminate the inconvenience of multiple visits
With detailed investigation and analysis, we prepare a treatment program for patients that takes them toward a sure and irreversible recovery. For patients with comorbidities, we plan a program that helps them lead a better life under supervision and guidance. Our medical resources are supported by an efficient team of caregivers who ensure that the treatment is well-rounded and directed toward a patient's health.